Barranquilla Women | Date Single Ladies in Barranquilla
BarranquillaSingles.com offers you the chance to meet beautiful, single Barranquilla ladies who are yearning for a long-term relationship that could lead to marriage. Foreign men are among the top choices that Barranquilla women are interested to meet and go out with. By signing up on our website, which is absolutely for free, you can start browsing through various women's profiles and begin selecting which one you'd like to get to know and eventually date!
In truth, there are so many perks of dating a Latina! Aside from the fact that Latinas make great wives and mothers, you can find a friend in them. Just being able to open up about anything and getting to feel real compassion from these women will make you wonder why it took you so long to actually meet and go out with a Latina.
The gorgeous city of Barranquilla, Colombia, is home to a number of beautiful and stunning Latin women. If you want to garner tips on how to impress the women there, you can take a quick review of their dating culture.
Knowing that a lot of Barranquilla women are interested in dating foreign men is a huge advantage, especially to those who are nervous and have had second thoughts about going out with a foreign woman. Plus, these ladies are also considerate if you're still getting the hang of adjusting to their culture and traditions.
To conclude, if you're interested in knowing how to get a Latina to fall in love with you, you have to go on a date with one and be the sweet and romantic gentleman that you would want her to be impressed with. Little by little, as you show her your genuine love and efforts at trying to win her heart, you'll soon find out that it isn't rocket science at all.
Meet Single Barranquilla Women for Love and Marriage
Knowing that Barranquilla women are interested in a long-term relationship and if you yourself are ready to build a relationship that will truly last, then you can trust that it won't take long for you to feel real love and happiness as you date a Barranquilla lady.
But in order for you to establish an intimate relationship with a woman, you have to get to know each other first. On our website, you can take advantage of the exciting services we offer which will give you the opportunity to meet and mingle with a number of beautiful, single Barranquilla women! Our renowned singles' tours are a great option for you to enjoy the city's tourism as you get to meet the women in person.
Our next Barranquilla singles' tour arrives on January 25, 2024
Barranquilla Women Are Honest, Trustworthy, and Devoted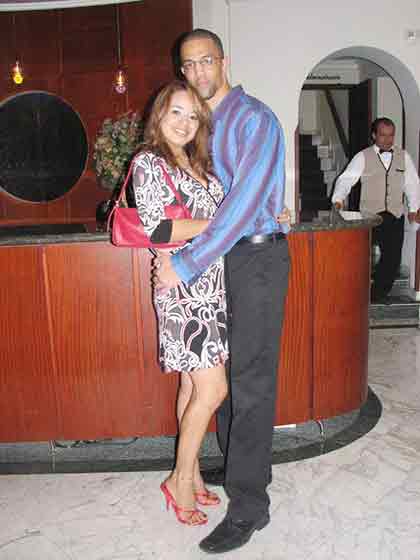 The chance to meet Latin women for marriage will allow you to narrow your options regarding which woman you feel most connected with. With that, you can start getting to know each other better and eventually ask her out on a date. Once she agrees to go out with you, it's then up to you to be at your best as you make your efforts in winning her heart.
It's been agreed upon by a lot of men based on experience that Latinas are honest and trustworthy when they're involved in a relationship with someone. That's how passionate they are when they really care for someone. Even though they don't literally expect something in return for their honesty and trustworthiness, you should also take a hint that doing the same for them will soon lead the both of you to the happy and fulfilled relationship that you've always wanted.
Lastly, Barranquilla women are known to be devoted partners. When they're in love with someone, they become selfless in their thoughts and actions. Your happiness is something they will always look forward to, hence, they will do everything in their power to ensure that their happiness is not above yours. Instead, they will work on maintaining a healthy relationship so that both of you will truly be happy and contented.
All the Resources You Need to Meet These Women
Think you're ready to meet a beautiful Barranquilla woman? We also offer a communication platform with various options to choose from, such as writing a letter, calling by phone, or even sending over a gift! The choice is yours, especially if you prefer to have your own way of reaching out to the woman you like.
Also found on our website is a weekly update of the newest Barranquilla singles that you can browse through! Take your time as you set your preferences and gather ideas on how to start a conversation once you've found a lady you're genuinely interested in.
If you want to know more about our tours, there are also available schedules that you can take a look at. There is absolutely no need to rush and no obligation required as you begin your journey in finding a lovely woman from Barranquilla that you'd like to date and even marry!
As mentioned, registration is for FREE and our expert matchmakers, together with our local support staff, will efficiently work in assisting you to find a suitable match that could potentially be your future bride.
There is NO credit card required and there is absolutely NO OBLIGATION in any way!
All fees, offers, discounts, bonuses, terms, and conditions are subject to change at any time. Conditions apply. For more information, please review our Terms and Conditions and Privacy Policy. Full and complete details about all of our services are available from your member's panel after your free registration.
Newest, beautiful, single women now added for week of Wednesday, 29 November, 2023 - Tuesday, 5 December, 2023
You have to meet the women to marry them! What other international dating site offers you numerous opportunities to do that?